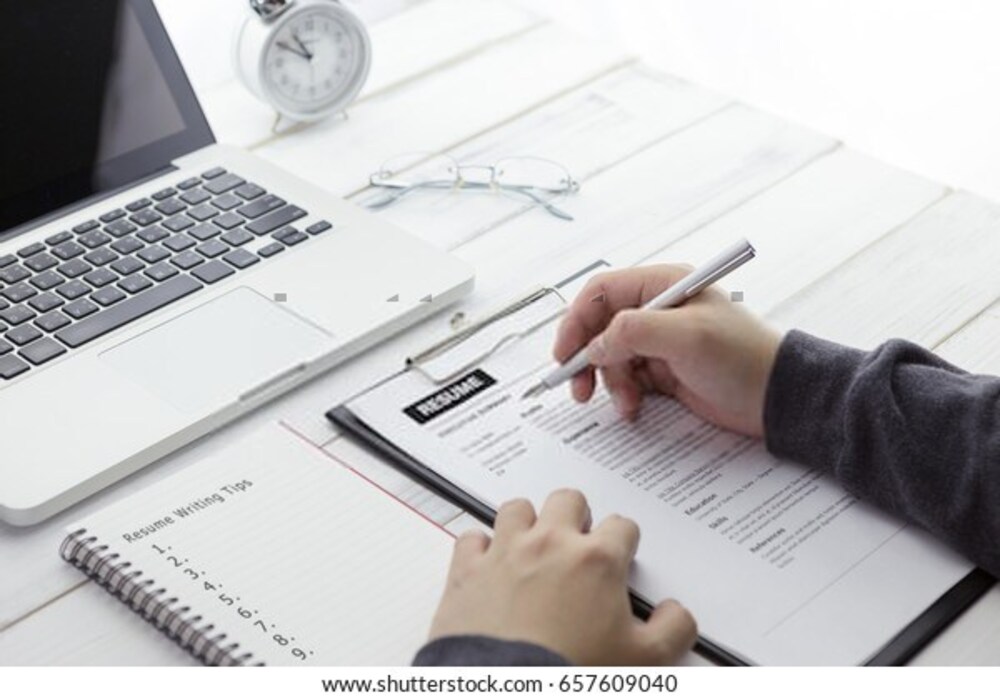 Kambria Johnson
A resume functions similarly to a product advertisement; in this case, the product is you! It is the first impression you will get. You want it to be spectacular! The goal, similar to a product advertisement, is to persuade your target audience that you are exactly what they are looking for! They must go out right now and buy you before you are gone. Only a few left! Take action right now! If your resume does its job, will you be able to advance to the next stage? -? a phone interview or a face-to-face interview So, how do you make a resume that is effective?
Writing has always been a crucial skill when it comes to creating a resume. Your resume will be evaluated on a variety of criteria and will serve as the first unofficial round of your interview process. Hiring managers sift through a large number of resumes. Yours may only have a few seconds to complete its task. Sifting through resumes can be time-consuming, especially if they are complicated or even flawed. As a result, keep it short, simple, and error-free.
A Human Resource Manager at a major advertising agency recalls a memorable resume gaffe. "There were resumes that included strange and unnecessary personal details like weight, hair color, and allergies, but not necessary details like skills and accomplishments." Sally also recalls receiving a resume with a cover letter. "The cover letter was average, but the personal recommendation from the applicant's mother was outstanding. Needless to say, this candidate was not invited for an interview."
Any human resource manager will tell you that the best resumes show the applicant as a problem solver. Avoid these common pitfalls to avoid having your resume rejected.
1. Misspellings and Grammatical Errors
Your resume must be flawless. Make certain that you use proper grammar, spelling, and punctuation. Your resume will end up in the round file if you make careless errors. In a 2013 survey, 58% of employers cited typos as the most common reason for rejecting a resume. Check your spelling and proofread several times. Is your resume being read aloud?-? This can sometimes aid in the detection of errors. It's difficult to spot one's own errors, so enlist the assistance of a friend to proofread as well. No matter how good you are at writing and editing, a fresh set of eyes is always beneficial.
2. Making False Statements About Previous Work Experience
Yes, we understand that a resume is an advertisement, but don't sell yourself too short. Lying or exaggerating about your work experience may get you an interview, but it can backfire later. Keep in mind that some employers will call to confirm previous employment or to check references. If you are hired, your lies will come to light as your on-the-job abilities are tested. By staying on the straight and narrow, you can avoid an embarrassing situation. When selling your skills, work history, and achievements on your resume, distinguish between emphasis and exaggeration.
3. Failure to Tailor Your Resume to a Specific Position
When it comes to resumes, one size does not fit all. Use your cover letter to express the value you bring to the company, and tailor your resume to the position for which you are applying. A customized resume demonstrates that you are focused and have put in the time and effort to learn about the company and position for which you are applying.
"Congruent value is aligning the employer's need with your value add when it comes to getting a job or a client."
Try to incorporate keywords from the job description. The majority of Fortune 1000 companies and other businesses use digital scanners to filter resumes. If you post your resume online, scanners can find it by using relevant keyword searches. To increase your chances of being chosen for an interview, use a keyword strategy. Remember to tailor your objective statement with keywords that highlight what the company is looking for.
4. Emphasis on Duties Rather Than Achievement
A resume is more than just a list of your job duties and responsibilities. It can serve as a vehicle for you to showcase your abilities, accomplishments, and skills. To demonstrate the value you've added to previous and current positions on your timeline, use active statements. Avoid being ambiguous by writing, "Responsible for fund raising." Instead, describe your role in "raising funds" in detail. "Organized a marathon and helped raise $50,000 for hurricane Sandy victims," for example. Specifics and figures help to demonstrate your worth and accomplishment.
Your resume does not need to tell your entire life story, but it should highlight the skills required for your next position.
You will be able to do your skills, achievements, and accomplishments justice. You can even tailor your profile to include only the sections you want to highlight and that are required by the job you're applying for.
We use cookies to provide you with the best possible user experience. By continuing to use our site, you agree to their use.
Learn more