Top Seven Reasons to Become a Nurse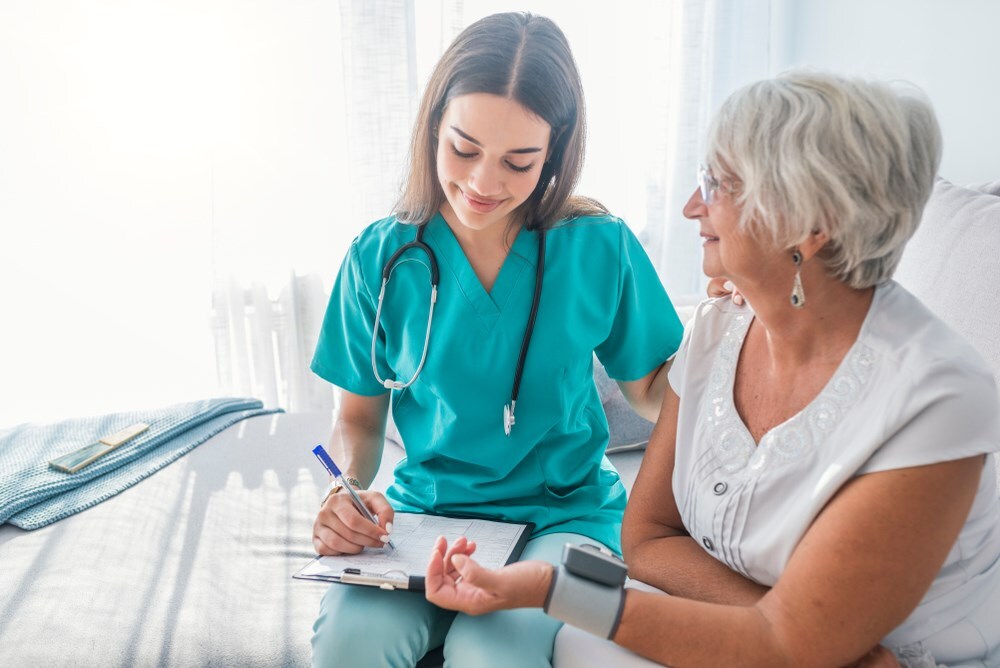 Livia Smith
Nursing is the largest healthcare profession, with numerous opportunities for advancement and personal fulfillment. We believe it is an option that people in school or thinking about changing careers should consider, and we have seven good reasons why.
What does a nurse do?
A typical registered nurse (RN) provides and coordinates patient care, as well as educates families on various health conditions and medical equipment. They also provide advice and emotional support to patients and their families.
Clinical researchers, case managers, and clinical liaisons are some examples of non-traditional nursing roles. RN employment is growing faster than the national average for all occupations, with the US Department of Labor's Bureau of Labor Statistics projecting a 26 percent increase from 2010 to 2020. If you're going to college and looking for a career or considering a career change, here are our top seven reasons to become a nurse.
1. Personal fulfillment and job satisfaction is our top choice. There is nothing more appealing about a job than enjoying what you do while feeling good about yourself. According to an AMN Healthcare survey on nurses and job satisfaction, nurses of all ages are very satisfied with their career choices. This survey is supported by another study conducted by Medscape, which shows that nurses enjoy the intrinsic rewards of nursing and that, while there are some negative aspects, the positive outweighs the negative.
2. Nurses have job security. The nursing field is thriving; research and job data show that there is a continuing demand for nurses, and emerging fields in biotechnology and research are creating new positions. Hospitals, physician practices, and outpatient clinics are constantly on the lookout for qualified nurses.
3. Nurses are well-liked. It's a good feeling to enjoy what you do and know you'll have a job for the rest of your life. It's also wonderful to be respected and appreciated by others. According to a recent Gallup poll, nursing is the most trusted profession in Canada, with respondents rating nurses highest for honesty and ethics.
4. Competitive pay. In May 2014, the median annual wage for registered nurses was $66,640. (2015 data is not out yet). Many nurses in management and other non-patient-centered roles earn up to $130,000 per year.
5. Adaptability. If you do not want to work 9 to 5 and show up to an office every day, a flexible schedule may be another reason to consider nursing. Make no mistake, nurses work long hours, but the hours can be flexible. The most common nursing job is that of a staff nurse in a hospital, which has three shifts. You may be required to work all three shifts for the first couple of years, but as you gain seniority, you will have more options. Many hospitals also offer four 10-hour shifts per week, giving employees three full days off per week. With nurses working out in the field on a per diem basis, home healthcare offers a lot of flexibility. If you prefer routine, you could work in a physician's office and have a more consistent schedule. In nursing, you can usually find hours that work for you.
6. You can become a registered nurse in two years. If you are changing careers and do not want to spend another four years in college, or do not have the financial resources for a four-year degree, you can become a registered nurse (RN) in two years by earning an associate's degree in nursing (ADN). Anatomy, nursing, biology, nutrition, chemistry, and some liberal arts courses are included. Earning an ADN is the most common path for registered nurses, and it will land you an entry-level staff nurse position that will provide you with the hands-on experience you need to advance in the profession.
7. Professional development and advancement. Nursing is a field in which you can spend your entire career either working the same shift on the same floor of a hospital or developing your skills and growing in different ways. A nursing degree can lead you in a variety of directions. From selecting a specialty such as oncology, infectious disease, or surgical nursing to pursuing a career in clinical research. The options are truly limitless. You can also pursue a career outside of the hospital by working for a pharmaceutical, biotechnology, or medical device company that has a variety of positions available for clinicians.
We use cookies to provide you with the best possible user experience. By continuing to use our site, you agree to their use.
Learn more